Register Now: Camp Winaca HemoVon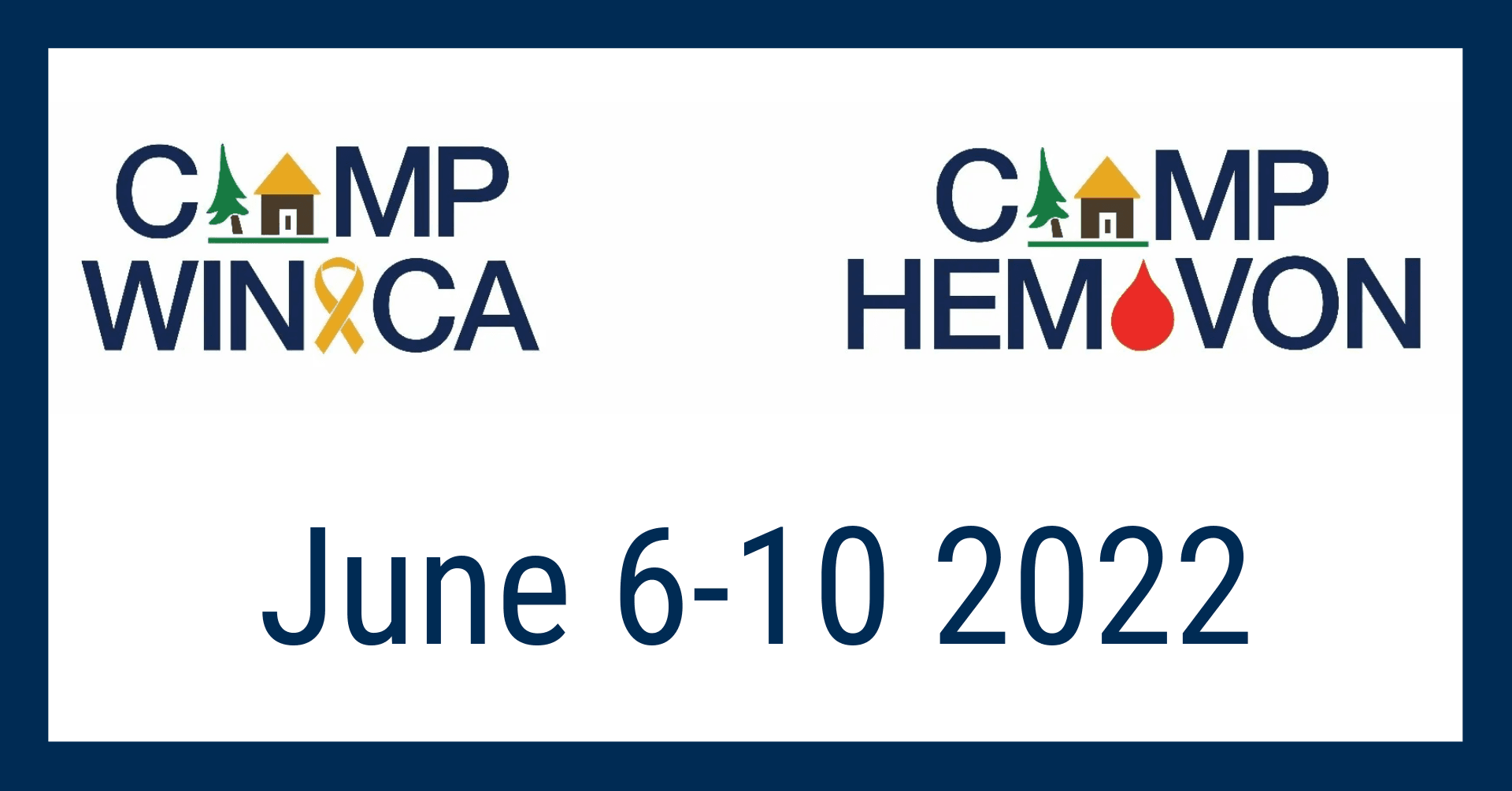 This camp is through WVU and CAMC HTC's and has it's own COVID-19 policies that may different from the chapter's policies.
This is a 5 day residential camp for children and teens ages 7-17 who have either a bleeding disorder or a childhood cancer diagnosis. It offers a camp experience for youth to be independent from their family, in a medically safe and educationally supportive environment while promoting personal growth, self worth, self-reliance and creativity.