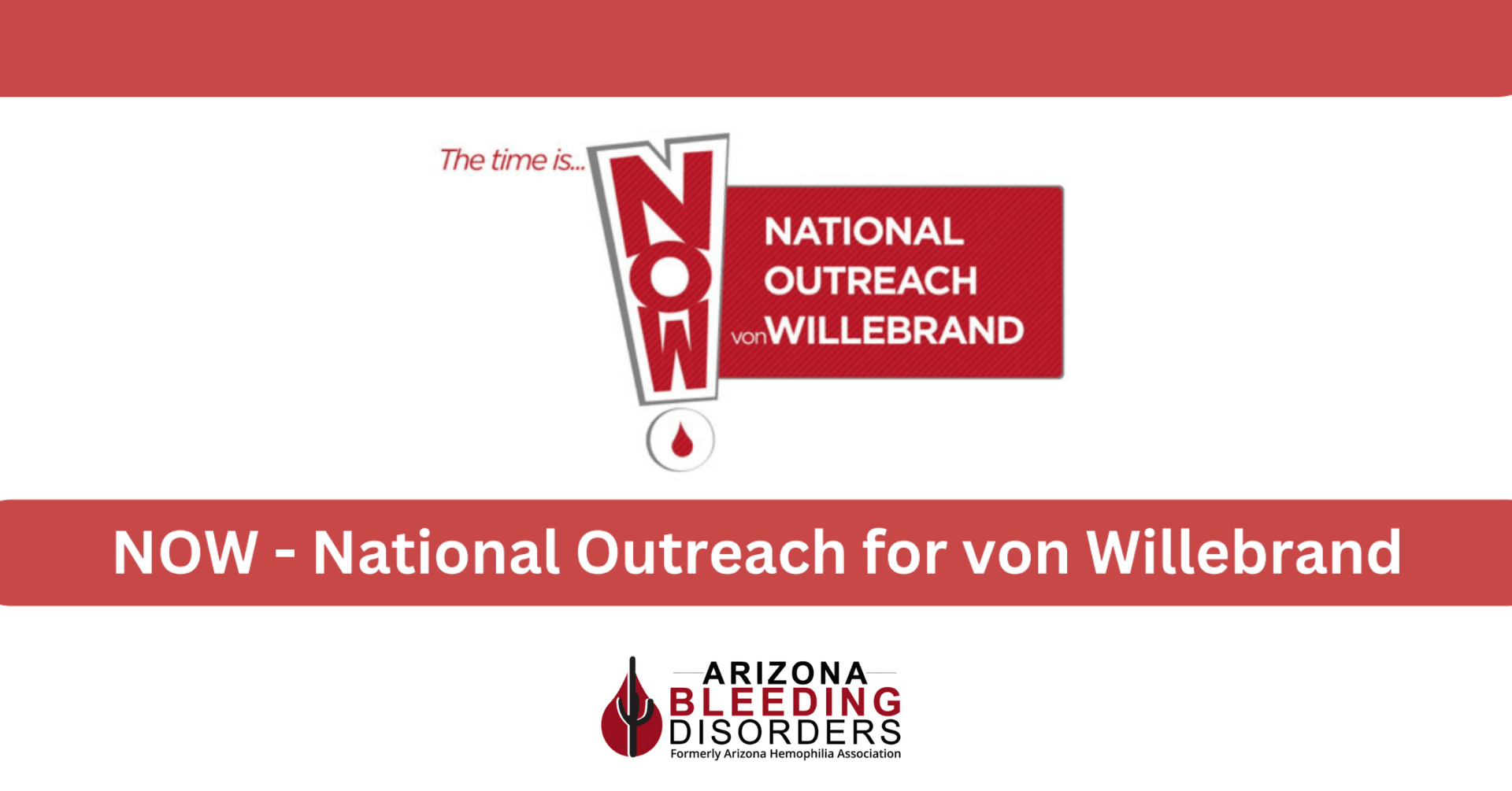 The 2023 Spring NOW Conference will be live in person April 21st – 23rd in Phoenix Arizona. Now Conference is a national educational conference for individuals and families who are living with this chronic disorder. It is a forum to learn about new medical advances, to gain tools that can help you better manage von Willebrand Disease (VWD), and to share with others facing the same or similar challenges.
Who is eligible?
Attendees must have von Willebrand Disease and/or be a caretaker of someone who has it. The conference is funded to accept a limited number of participants. We encourage each chapter to reach out to the VWD Community in their local area to make them aware of this unique opportunity. Families are welcome and there will be educational activities and daycare for children.
If you are interested and would like to know more, please send us an email at NOW@arizonahemophilia.org or call us at (602) 955-3947.