Harpers Ferry Aerial Adventures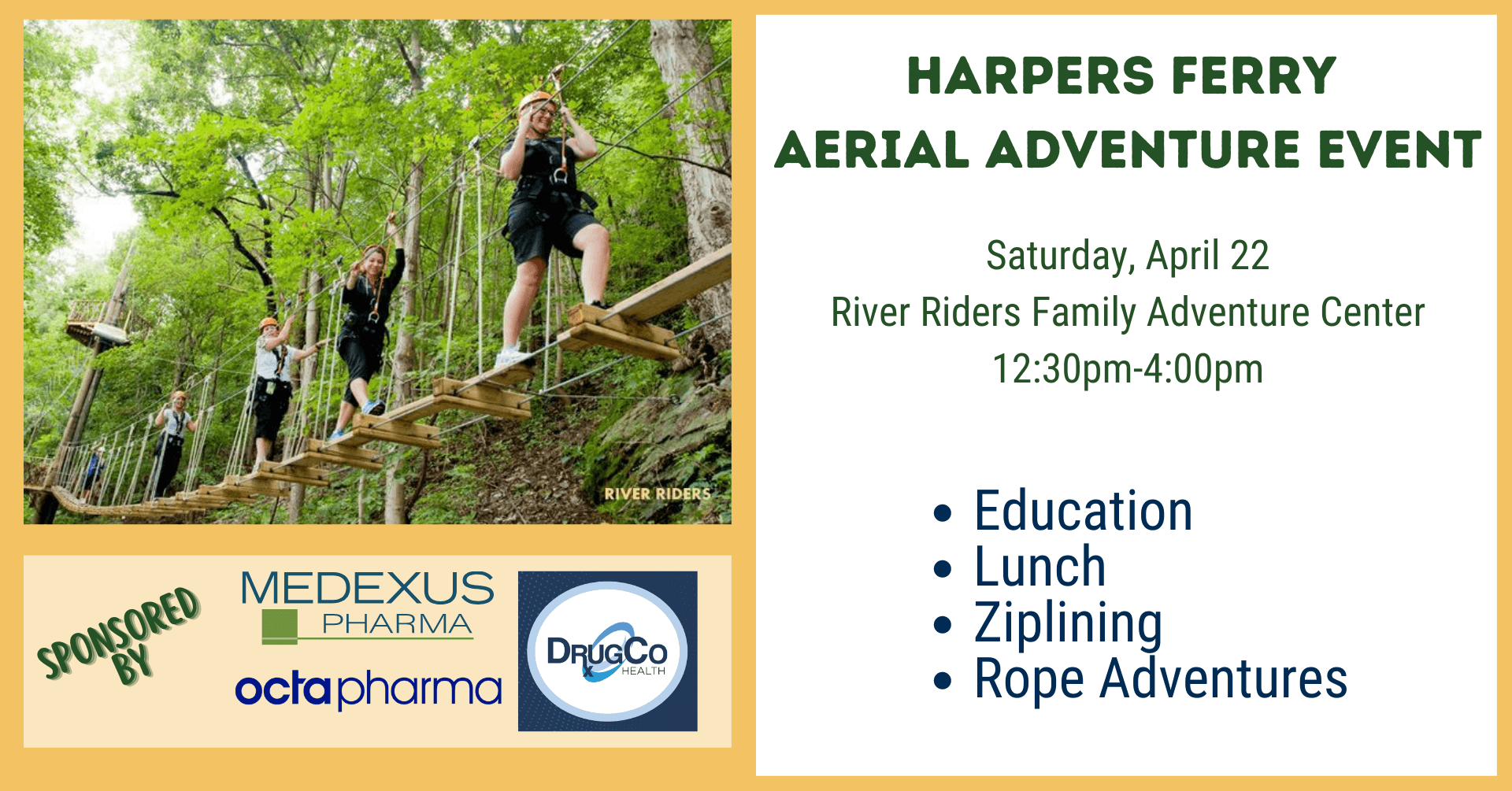 Join our friends at Medexus Pharma, DrugCo, & Octapharma for a day of outside adventure at the River Riders Family Adventure Resort in Harpers Ferry, WV. We will start out with an educational lunch in The Pavilion followed by zip lining and rope adventures on your own.
*Please fill out the waiver ahead of time by clicking the link below. Choose April 22 and the Aerial Adventure Park.
*Check out the park link below for more info including ages, appropriate attire, and restrictions.
***SPACE IS LIMITED, SO REGISTER TODAY!***