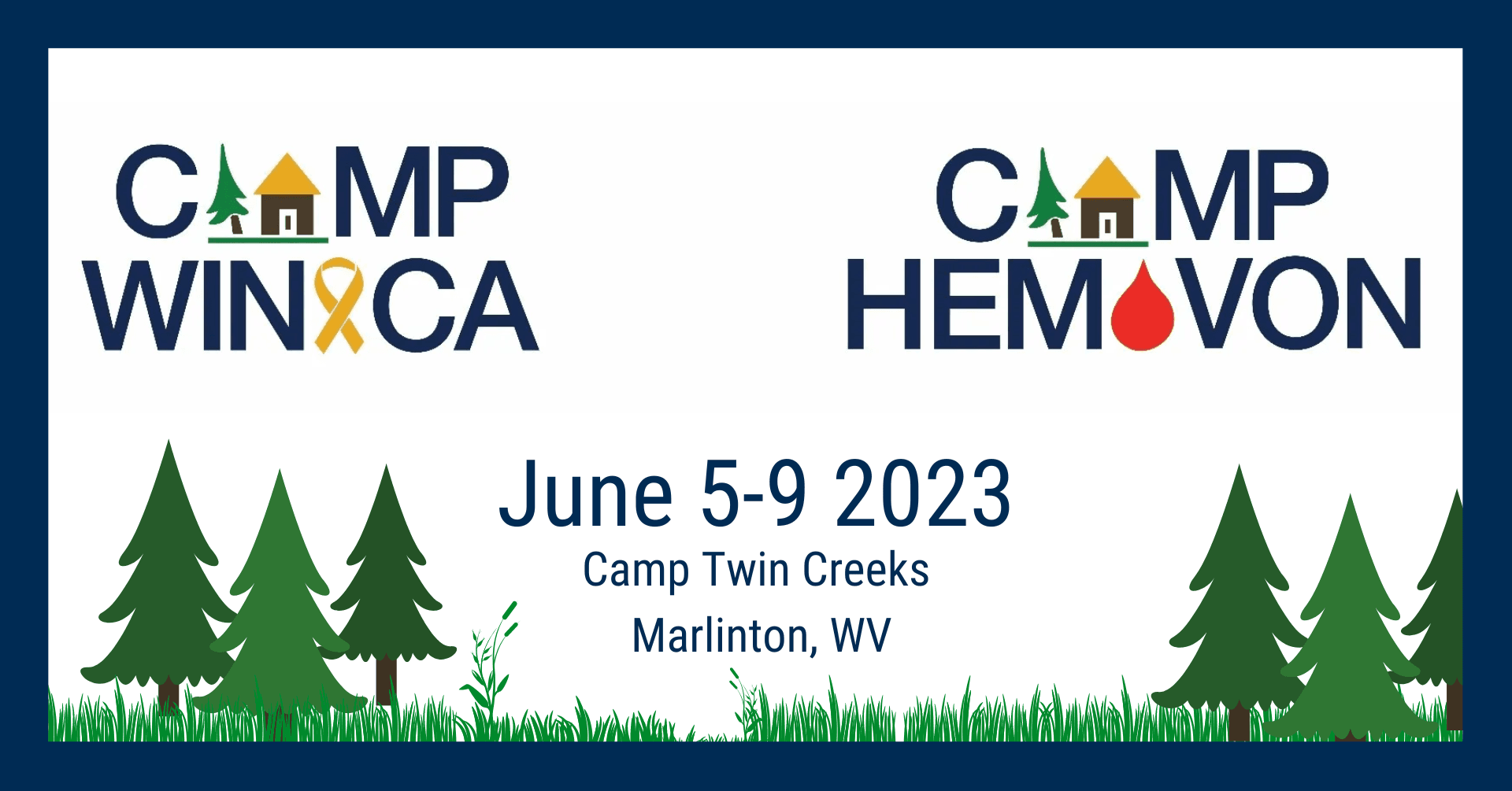 This is a 5-day residential camp for children and teens ages 7-17 who have either a bleeding disorder or a childhood cancer diagnosis. It offers a camp experience for youth to be independent from their family, in a medically safe and educationally supportive environment while promoting personal growth, self-worth, self-reliance and creativity.
Registration is now open!
Click the registration link below.
In the upper right corner click NEXT STEPS, then ENROLL NOW
Login as NEW FAMILY
Create an account.
Click on Two Weeks Sessions and find Camp Winaca HemoVon one-week session at the bottom of list.
Complete the registration.
You will receive an email confirmation and then you will go back in and complete the forms and document section.