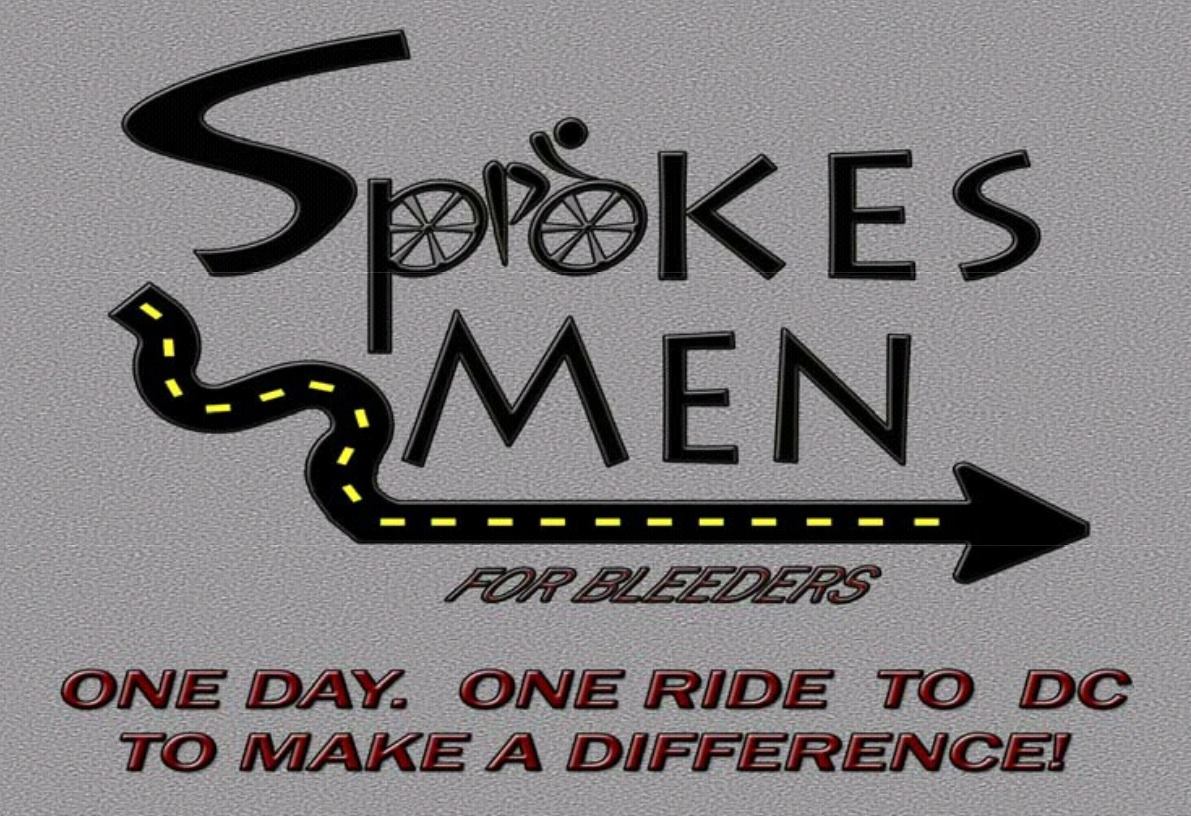 The first year, Steve did the entire ride on his own. Over the years, the number of riders has grown, and with his wife's help, our Finish Line party has also grown from 40 people the first year to over 80 people last year. We're very proud as a chapter of how much this member driven bike ride has grown and has inspired the entire chapter. This year's event promises to be the biggest one yet with expectancy of over 100 supporters! You can also check the "Team Spokes Men" facebook page for pictures and other information about the previous events
Spokes Men for Bleeders will be held in Harper's Ferry on Saturday, October 12th. The finish line party will take place from 5-8pm at the Bolivar Pentecostal Church, 87 Old Taylor Lane, Harpers Ferry, WV 25425.
We will also be offering a spaghetti dinner following the finish line event inside the church. Cost is $10 / person.