Charleston Day Advocacy Event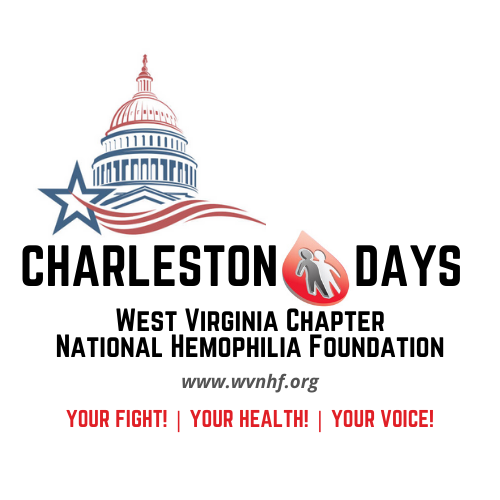 We are delighted to invite you to attend WV Hemophilia Foundation's Charleston Days to be held Wednesday, March 4th through Thursday, March 5th 2020, in Charleston, West Virginia.
Dinner on March 4th and Lodging will be held at the Four Points by Sheraton Charleston located on 600 Kanawha Boulevard East, Charleston, WV 25301.
The Public Policy Team is working diligently to finalize what issues will be prioritized in March. We are closely monitoring various legislative and policy opportunities as we prepare for our event in March.
On March 4th we will be hosting a preparation dinner that concentrates on improving skills surrounding advocacy such as self-empowerment, talking points to share with legislators, and more. The evening will also be a time to gather as a community and share how to improve the bleeding disorders community in West Virginia.
March 5th will start with a breakfast and final minute preparations for a big day in the Capitol Building. We will be shuttling to the Capitol Building from the Hotel and starting the day with 1-on-1 meetings with local legislators to provide awareness, education, and advocacy around bleeding disorders challenges that our community faces on a daily basis and shine the light on how to improve the current status. (If driving to the Capitol Building, you may park at the metered spots on the visitor's lot). The day will conclude with the signing of a proclamation declaring march as bleeding disorders awareness month in West Virginia, as well as picture with the Governor's staff at the Governor's Reception Room in the capitol building. Lunch will be provided for all attending on Room 462-M.
The Foundation is pleased to announce we will be able to provide overnight lodging for those traveling from afar, we recommend signing up for those spots as early as possible due to funding restrictions for the event. The event is open to all members of the bleeding disorder community including children.
Agenda:
Wednesday, March 4th
6:00 PM Opening Remarks by West Virginia Hemophilia Foundation
6:15 PM Dinner
6:30 PM 2020 Update on State and Federal Legislation
6:45 PM Training Session facilitated by Dillon Harp (NHF)
7:15 PM Power of Sharing Your Story by Paul Brayshaw
Thursday, March 5th
8:45 AM Shuttle leaves hotel for Capitol Building
9:00 AM Meet at Capitol Building (House Rotunda)
9:15 AM Start of meetings with legislators (House & Senate)
11:00 AM Participation on House Floor Session on Gallery to be assigned.
12:30 PM Luncheon meet and greet with legislators (Room 462-M)
TBD Photo on House Chamber
2PM Photo and signage of Proclamation March as Bleeding Disorders Awareness Month at Governor's Reception Room
Dress Code: Please dress appropriately to meet with legislators. Dress and suit or formal ware is best recommended. We will have Red Ties to distribute for all going.
For more information please contact Fernando Andrzejevski, Executive Director via email or phone listed below.