Research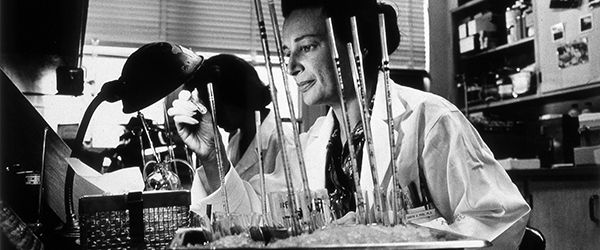 The West Virginia Chapter of the National Hemophilia Foundation is proud to support NHF's premier research fellowship program which is named in honor of Dr. Judith Graham Pool. Established by NHF in 1972, the Judith Graham Pool (JGP) Postdoctoral Research Fellowships have provided a long legacy of support for basic science and pre-clinical research in bleeding disorders. In 1965, Dr. Pool discovered a method of extracting clotting factor from human plasma to formulate cryoprecipitate. This breakthrough opened the door to a series of research developments that would revolutionize treatment for hemophilia and ultimately lead to its management through recombinant replacement factor and current extended half-life therapies.  
Since the program's inception, NHF has funded numerous scientists whose projects have produced vital insights into hemophilia and other bleeding disorders. JGP research fellowship award projects have contributed to the development of safer concentrates, enhanced methods of testing and screening, and have laid the groundwork for current advances in gene therapy for hemophilia. 
Permissible proposal topics include pre-clinical or basic science research on the biochemical, genetic or hematologic aspects of hemophilia, von Willebrand disease, or other inherited bleeding disorder. Other topics might include focus on hepatitis/liver disease, HIV/AIDS, joint disease/orthopedics, women's health, or other therapeutic modalities pertaining to bleeding disorders.