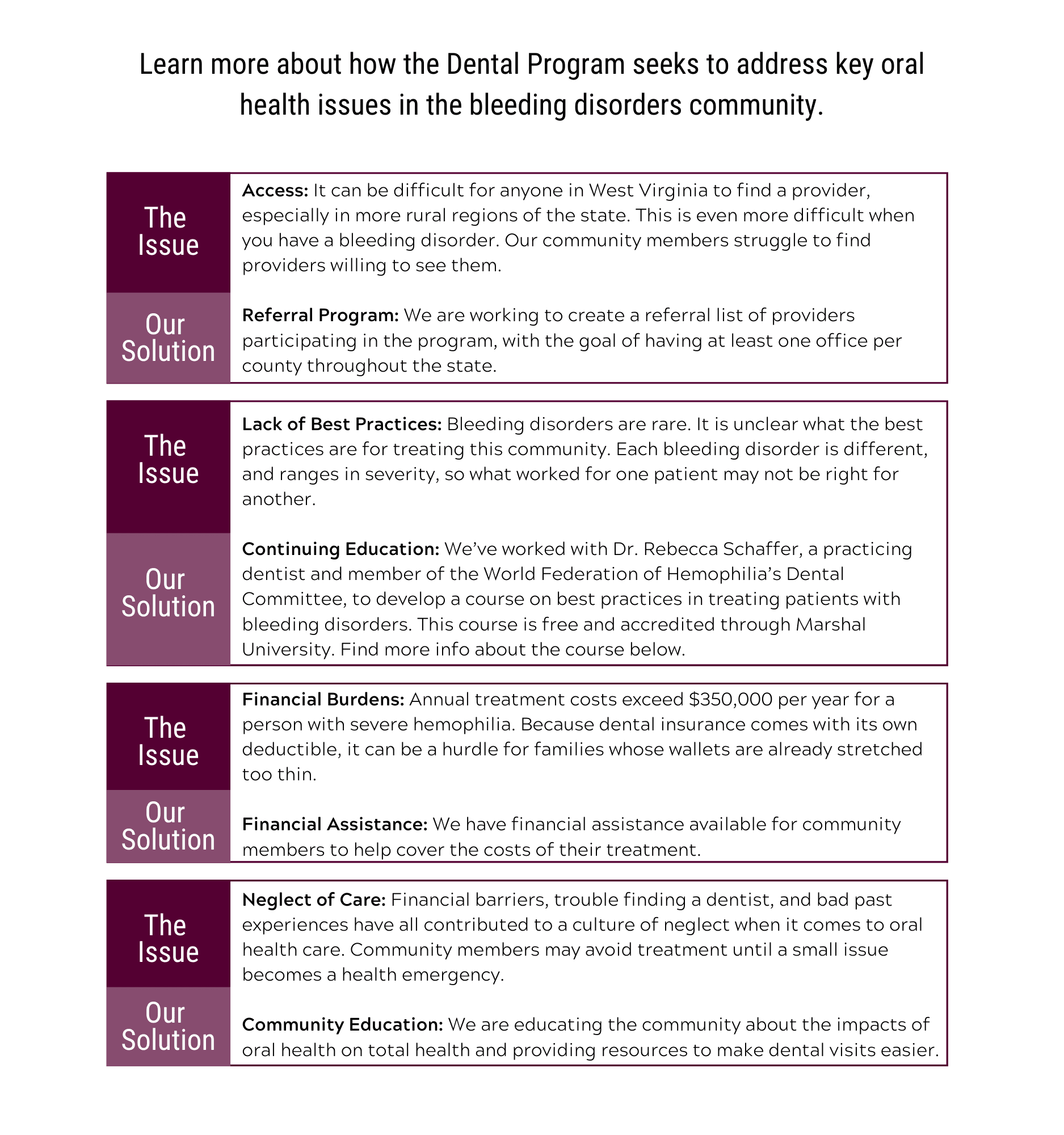 FAQs 
How many patients with bleeding disorders will I see if I join the program? Bleeding disorders are rare, so joining the program will not mean that you will have new patients knocking down your doors. Depending on where your office is located you may see only one new family a year. 
How do I coordinate care with the patient's doctors? The chapter will help coordinate care between your office, the patient, and the hematologist or Hemophilia Treatment Center that the patient uses. 
How do I get added to the referral list? If you are interested in joining the program or being added to the referral list, please fill out the form below and we will contact you. 
Take the Free CE Course
What You Don't Know About Bleeding Disorders...But Need To
This free course was developed by Dr. Rebecca Schaffer, a practicing dentist and member of the World Federation of Hemophilia's Dental Committee, to spread awareness and standardize care for these patients.
Fill out the survey and get the certificate below:
Other Resources