After hearing countless stories from community members, Hemophilia Treatment Center staff, and dental providers alike, we've set out to create a state-wide Dental Program that will address the oral healthcare needs of West Virginians affected by bleeding disorders. 
We now have financial assistance available to help cover the costs of dental care! We're also working on a referral sheet that will help you identify a dentist in your area who is taking patients with bleeding disorders. 
Learn More about the Dental Program and get info on the dental assistance below.
PS- If you are treated through the WVU HTC, please note that they also provide financial assistance for patients who are seen at the West Virginia University Dental Clinic. Contact the HTC for more info!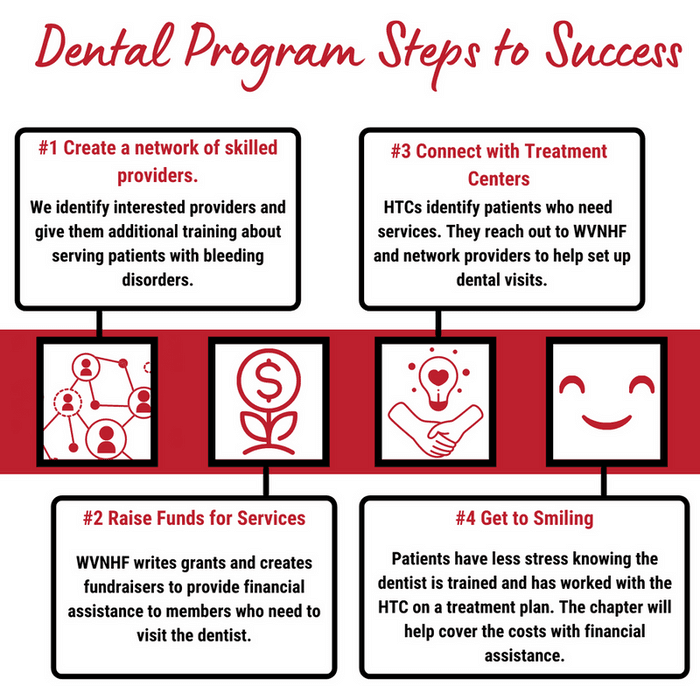 Resources