Chapter Advisory Board
---
Our board represents a cross-section of our community and is an advocate for the bleeding disorders community. The members work hard to ensure long-term sustainability of the organization so that the funds raised directly affect results.
If interested in joining our Advisory Board please contact us.
Lisa Nick

Lisa became a School Bus Operator for Berkeley County, WV in 2012 after being a stay at home mom for ten years! Lisa has three children, two of which have a severe bleeding disorder. Her husband, Steve and herself created a fundraising team called "Spokes Men For Bleeders" in 2015 to help raise awareness and funds for the WV Chapter of the National Hemophilia Foundation. Her husband and a group of cyclists ride one hundred miles in one day for the cause, while she plans and executes a Finish Line Party for anyone in the community interested to attend. The event is no small task and takes months of planning for the event to be a success each year. As of 2019, their fundraising team has raised over $40,000 for the WV Chapter of the National Hemophilia Foundation! Lisa and Steve own Pro Landscapes LLC in Inwood, WV, Lisa handles all the office work; Social Media, Advertising, Billing, Filing, Phone Calls, etc. Lisa has also just become a Health Coach for a Weight Loss Program called Optavia! during her journey of getting healthy.

Kristen Dansereau-Udell

Kristen was born in Morgantown, WV and is married to her high school sweetheart since 2017. She has worked in management for a couple years as well as Birth to Three. Kristen has three children. Sophia was born in 2013 with severe Congenital Heart Disease and underwent multiple heart surgeries at Pittsburgh Children's Hospital. Today she is thriving and monitored on the regular basis. In 2016 my husband and I welcomed our second daughter Gabriella. On March 14, 2020 Kristen welcomed their son Mason to the world, at one day old he was diagnosed with severe Hemophilia A which was not a shock since they knew this could be a possibility since Kristen is a carrier of the hemophilia gene. Kristen is currently a stay at home mom, helps with dance and loves to volunteer with anything her children do and throughout her community. She is a local Girls Scouts Troop Leader and is passionate to work with children in any way she can. Kristen got involved with WVNHF when her son went through some trauma that resulted in a head bleed at 2 days old which then led to her getting in contact with the West Virginia National Hemophilia Foundation.

Kelly Coen

Kelly Coen grew up in the northern panhandle of West Virginia. After graduating from John Marshall High School she attended West Virginia University where she graduated with Bachelor's of Science degrees in Electrical Engineering and Computer Engineering. She currently works as a Senior Software Test Engineer with Leidos. A big believer in giving back to the community, Kelly participates in school organizations and helping with dance recitals. In her spare time, Kelly enjoys spending time outdoors with her family hiking and running. She also enjoys reading and scrapbooking. Kelly and her husband, Mike, have four children (Alyssa - 21, Ryan - 19, Abbie - 18 and Paige - 16). Paige was diagnosed at age 7 with Von Willebrand Type 1. Kelly currently resides in the Cheat Lake area of Morgantown, WV.

Diane Snell

Diane is a retired social worker having spent most of her career as an Adoption Specialist for the state of West Virginia. She also has a degree in Special Education and spent several years working in that field.
Diane has been married to Richard Snell for many years, they have three adult children and eight grandchildren, all living within three miles of her home.
Growing up with a brother who had hemophilia allowed Diane to have great knowledge about how to raise her son with hemophilia and now to assist in the care of two grandsons who have hemophilia. She is no stranger to bleeding disorders.
Diane enjoys traveling and spending time with my family.
---
Chapter Staff
Bottom line, our staff is committed to make sure your voice is heard. If it concerns our cause, rest assured our staff is on it.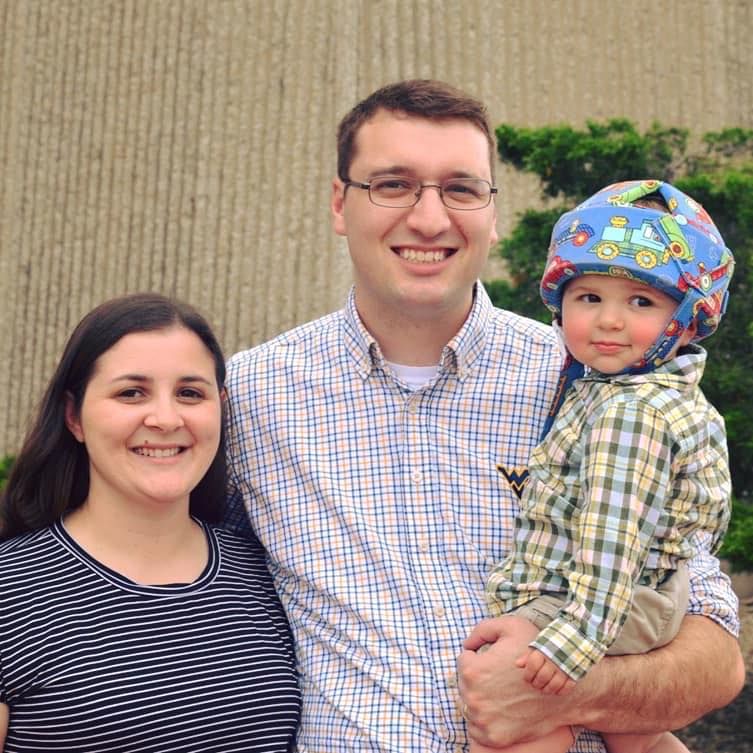 Fernando Salvi Andrzejevski was born in Curitiba, Brazil. At age 17 he decided to participate in a high school exchange program and forego his senior year of high school in Brazil. In August 2009 he came to Berkeley Springs, West Virginia to start that year long journey. During that year he his wife, Sarah. After graduating high school he attended Shepherd University in Shepherdstown, WV where he received a double major Bachelors of Science degree in Business Administration and Economics. Shortly after graduation he married his wife, Sarah, whom he met in his exchange program in High School, and both started working at his family's pharmacy and liquor businesses. For a brief period, Fernando assisted with the day to day operations at one location which then led him in becoming Director of Operations for all of their businesses until he recently resigned to assume the Executive Director position for the West Virginia Chapter. Fernando is currently pursuing his MBA with a concentration in Healthcare.

In December 2017, Sarah and Fernando welcomed their first born son, Lucca Antonio. Lucca was diagnosed with severe Hemophilia A shortly after birth, something the couple expected since Sarah is a carrier and has family members that are also hemophiliacs. This led Fernando and Sarah to get involved with the NHF community and the West Virginia Chapter as a volunteer. Ever since moving to West Virginia has become an avid WVU fan, especially Football and Basketball.