West Virginia Unite Walk
Formerly the National Hemophilia Walk, Unite For Bleeding Disorders is a nationwide event that raises funds and awareness for all bleeding disorders. Participants raise money for crucial research, advocacy and education by joining together in a fun and festive event. 
The Walk is about YOU! 
It's an awareness event- to teach people about bleeding disorders that affect YOUR loved ones.
It's a community gathering – to have fun with other people in YOUR community. 
It's a fundraiser- to provide programs and services that YOU take part in. 
When you walk you make a huge impact. All funds raised in West Virginia stay in West Virginia and are used for: 
Programs like Camp Winaca HemoVon and the Annual Education Retreat 
Emergency financial assistance for families in need 
Advocacy at our state and national capitol 
Research into finding cures for bleeding disorders 
Plus- It feels good to spend time with family, friends, co-workers, and fellow bleeding disorder families proactively working for a great cause.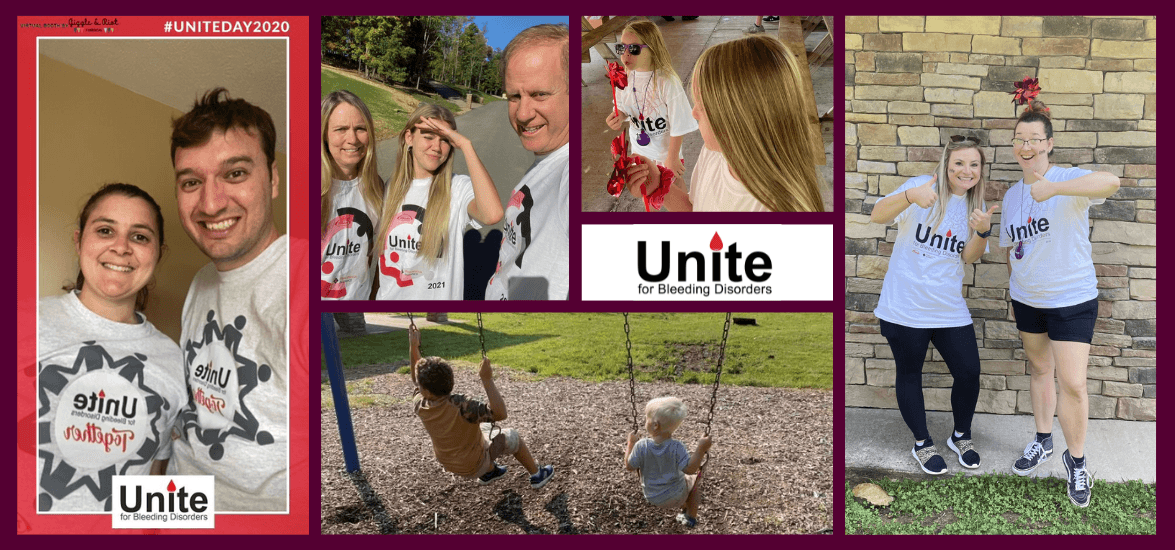 How can you get involved? 
Become a Team Captain: You can make the most impact by starting your own Walk team. By becoming a team captain, you can share your personal story by letting people know why supporting the bleeding disorders community is so important to you. The more people who join and fundraise for your team, the more impact you can make! 
Make a Donation: Maybe you aren't in a place to be on a Walk team this year. You can donate to the Walk or select a team and help them reach their goal. 
Volunteer: This year's Walk will include a costume contest, a pumpkin patch, and trick or treating. Volunteer to help with one of these fun activities, registration, or set up.